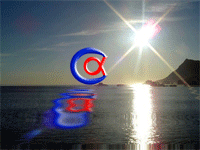 About Us


Minh Chung Co. (MICHUCO) is a Vietnamese private-owned company founded in early 2004 by Mr. Daniel Chung, succeeds the business that Daniel established since 1990s. The company is doing business mainly on trading and investment consultant services. In last decades, we have witnessed and grown together with the continuous development of the industrial branches in Vietnam, and we are the strong distributor of USA/EU materioals & equipments throughout the territory.

Speciallizing in paper and board, we supply to our local customers with various kinds, grades and qualities of paper that meet copious demands in printing and packaging industries.

In Automotive industry, we market and distribute into Vietnam market with automotive innovation products of Xenlight Xenon Headlamp System, Pointer Cellocator Vehicle Telematics as well as other Israel-based prefered automotive products that have already been picked up to enhance new generation vehicles of the global Automakers.

Michuco is proud to be the exclusive representative of ADIONIM in Vietnam and Southeast Asia. Adionim A.C.T. Ltd. of Israel is the leader of the world in development and implementation of Ion technology based processes which are used for numerous applications in various industries. Due to ion technology, ADIONIM's processes are made in vacuum environment and are completely "green".

Particularly in the Printing and Packaging Industries, we supply machinery and equipment caters for the requirements of the fast changing printing world. We are the experienced supplier of used printing machines and machinery serve Vietnam market entirely.

We also bring to you FEFCO-ESBO Codes, the very important standard of the modern packaging, along with Corrugating Roll of Terdeca as well as papers of Cartiere Di Trevi.

We now service you! Please browse through our sites to see the products for your remarkable success.