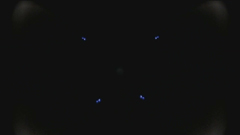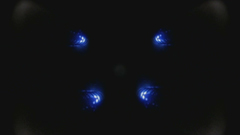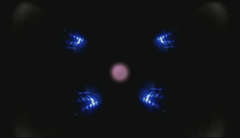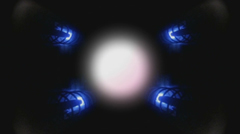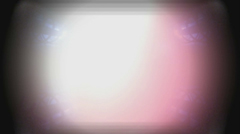 The Technology
Adionim's processes are based on Ion Technology. Using these processes, Ions and atoms of the coating material are spattered from a "target" and collide at a very high energy into the upper layer of the coated product to perform a high quality homogeneous beautiful layer.

Since atoms are the smallest parts that carry all properties of the material, using Adionim's processes assures an accurate composition of the plating, with exact matching to customer's specifications and requirements, resulting in excellent adhesion and appearance.

Due to ion technology, Adionim's processes are made in vacuum environment and are completely "green". There is no use of chemical solutions, no waste, no hazardous materials, no need for a waste removal system, and no influence on ecology and on people's health.

Adionim has developed Physical Vapor Deposition (PVD) application for embedding almost any material on almost any substrate. For example, gold, metallic and non-metallic materials on a large variety of substrates like precious stones, granite, ceramics, glass, plastics, metals and more.

In addition, the NannoCode technology developed by Adionim enables production of very high-resolution embedded pictures and designs, in 24 karat gold, miniaturized to a size smaller than a pin head, that are not visible without a powerful magnifying glass.
The Processes:
As ions carry all the material properties, Adionim's processes can change the product surface characteristics and revolutionize products and production processes.

Adionim has developed numerous cutting edge coatings, all based on ion technology, to provide its customers with competitive advantages of improving products looks and performance, and reducing production costs.
+ Plating process for ABS plastics. This process, which successfully passed all relevant international standards requirements, enables a wide variety of finishes, styles and colors. With Adionim's unique plating process, any ABS producer is able to introduce a new, most beautiful colorful range of products.

Like other Adionim's processes, this process has no influence on environment and on people's health, and is aimed to replace electrolytic lines, which contain contaminant and carcinogenic materials and are most harmful to ecology and people.

+ Gold over stones. This is a process that cannot be done by conventional electrolytic methods, since stones are not electricity conductive. Adionim has developed this process for plating of diamonds, precious and semi-precious stones, ceramics, glass, granite and more. It is used for the jewelry industry, stone and building industry, memorial and burial industry, and more.

+ New appearance for stainless steel cutlery. Adionim has developed plating processes on stainless steel in purpose to give new appearance to cutlery. With this system, one can produce sets of gold, silver and colorful cutlery sets, with or without logo or design, all carry a lifetime guarantee.

+ Lythography. In addition to coatings, Adionim has developed a lithography capability to produce most accurate 24 karat gold pictures on numerous substances. Pictures can be large as a fresco or a miniature seen only by larger magnifying glass.

+ Hi-Tech industry – A protective optical plating of miniature telescope prosthetics implanted into the eye, a plating a specific material on a glass for fiber-optics welding, production of a special multi-layer miniature printed circuits, and more.

+ Defense – special coating for missile's war heads, to increase strength and impact.

+ Medical – special coating for medical devices, to extend service life.

+ Electronics – special coating for cost reduction of expensive metallic parts by converting them to plated plastics parts, holding same required properties

+ Memorial and Burial – images, religious symbols and text on memorial plates and tombstones.